The 2023 TRA National Championships will be hosted by the WA Smallbore Rifle Association Inc.
The event will be held at the Whiteman Park International Shooting Complex from Tuesday 4th April to Monday 10th April 2023.
Target Rifle Australia Limited and the Nationals Organising Committee, invite you to attend this event. We look forward to your participation in our competition.
PDF entry form – PLEASE NOTE: The entry form attached here has a <submit> button that needs some script developments to work correctly. Anybody entering early is requested NOT to use the <submit> at this point in time, but to complete, save and then email their entries back to the email address that appears.
WASRA 65th Anniversary Nationals T-Shirt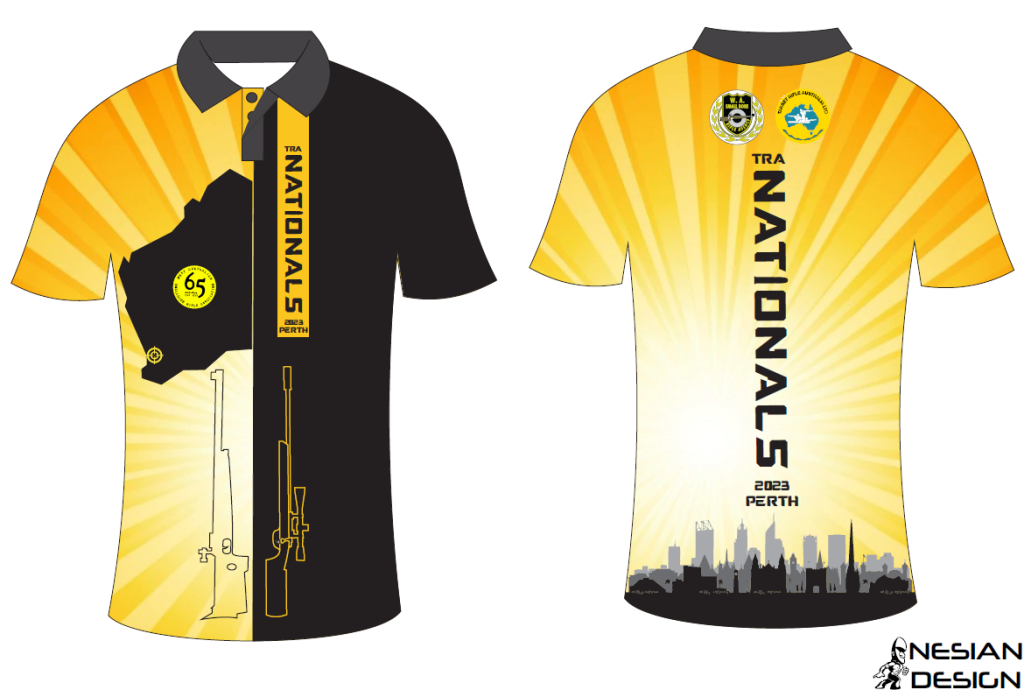 This year there is a shirt available for purchase to celebrate the 2023 TRA Nationals during the 65th anniversary of the association. This well-presented shirt is available for pre order and can be picked up at the Nationals in Perth or posted out after the event.
Orders are open to all and not just those who attend.
Orders close 28th February 2023.