On day 1 of competition at the Oceanian Championships 2023 we started with 10m Air Rifle.
The men's A team (Jack Rossiter, Alex Hoberg and Dane Sampson) and the women's A team (Elise Collier, Charlotte Bland and Olivia Cartwright) competed for an Olympic quota place and the title of the continental champion against the New Zealand A team.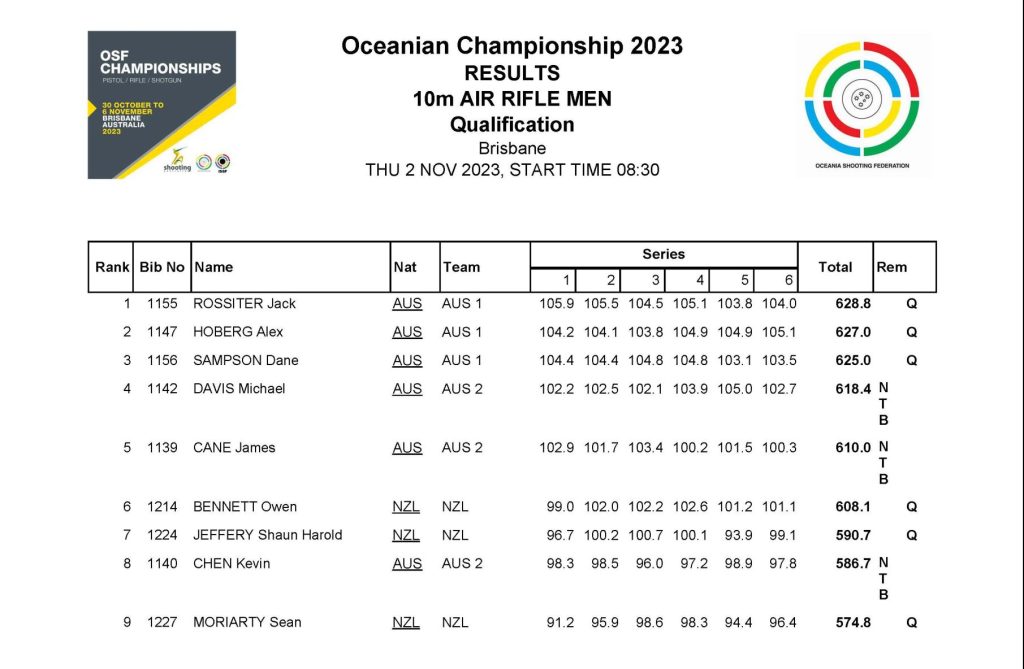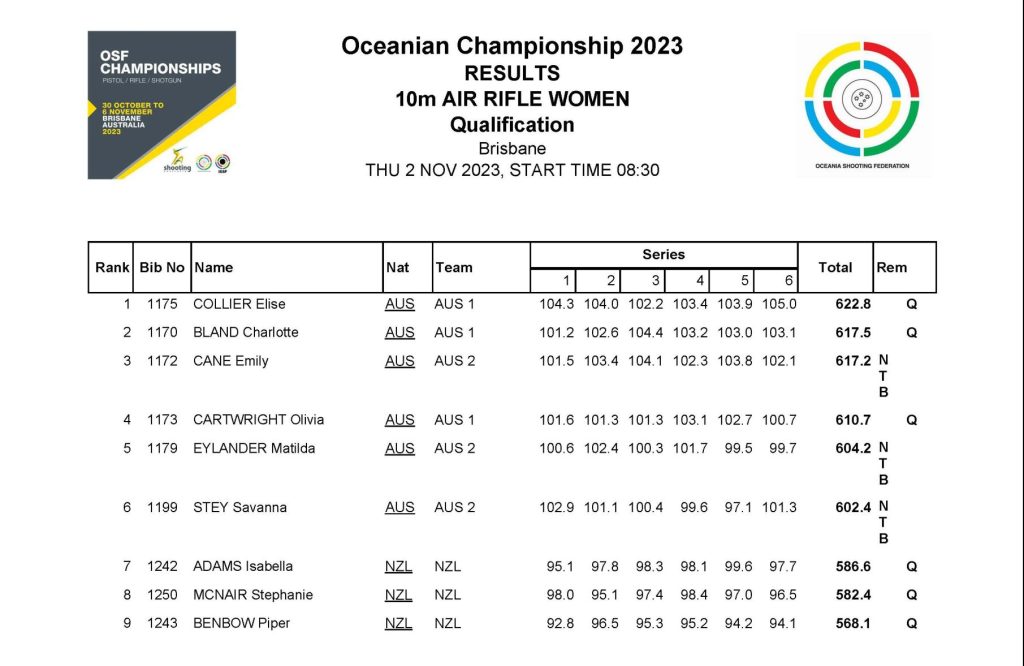 After the qualification, AUS 1 men's team broke their previous Australian men's team record by 1 point with a total score of 1880.8.
The finals were a close battle in the men's and women's events between the Australian teams. Elise Collier and Jack Rossiter came out victorious securing the gold medal, continental champion title and the quota place for the 2024 Paris Olympic Games. It's worth noting that the quota place is for the Australian team and not the individuals necessarily. 
Congratulations team Australia and good luck in tomorrow's 10m Air Rifle Mixed team competition!